Discover more from A Faster No
A weekly newsletter about writing, publishing, and the craft and business thereof, from a former literary agent. All opinions my own.
Lemon, it's Tuesday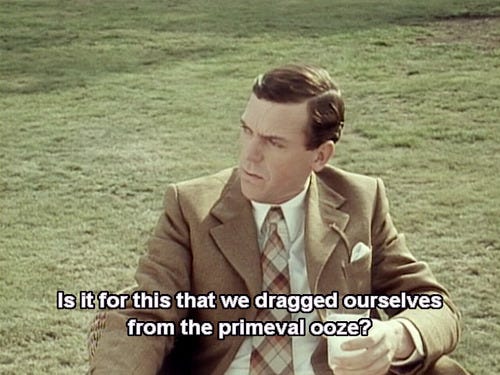 Hello, everybody! Hope this email finds everyone well.
Most of the conversations I've had over the last couple of weeks have involved some variation of the following:
"What day is it?"
"Sorry I was late, I thought it was Thursday."
"What day is it again?"
Every day looks very much like the one before it, with few variations. We move around our various pre-claimed spaces in the apartment; we all eat the same leftovers for lunch most days. In the evenings we read or do crosswords or have our catchup zoom conversations in whatever room is quietest. We have dinner together and then watch TV together, usually one of the same three shows. We save new movies for the weekends to feel something different.
Tomorrow is Wednesday. I know this because my calendar tells me that's the case - we have our team meetings Wednesday mornings. I also know this because we have decided that Wednesday is the day that my sister and I get to go to Target alone.
I've been thinking a lot over the last few days especially whether or not this sameness is a bad thing. Obviously it's not a fun thing - none of this is fun, really, except the perfect replica of Ikea's swedish meatballs my sister made from scratch last night for dinner. (It was delicious. You are jealous that you weren't here to eat it.)
But it's not necessarily a bad thing. This is an opportunity for me to see who I am outside of all the stuff I "do" in NYC - the social obligations and the shopping and the going out that feels required there is literally impossible now. Now there is literally nothing but time.
Rather than tell myself "There is nothing but time! You must be working all the time!" I've tried to develop a sense of rhythm for the day; a time to wake up, a time to sit down, a time to work, etc. I'm not always successful, but I have noticed the days that I close the computer at 6pm EST and go do something else are the days I sleep better. The days I get up and run and then eat breakfast before diving into work are days that I get more done.
I don't want to be working all the time. Not now, not for the rest of my life. I want the quality of my work to be better; I want to be more consistent, and both of those are hard to come by right now.
The thing is, I have the feeling that everything is going to keep being hard for a while. So why not try to develop these qualities in whatever quantity I can, while I have the time? While I have the space to observe and reflect and move forward, even if I hit up against the boundaries of the apartment door?
All of this is to say: pay attention to yourself where you can, and pay attentions to the lessons your brain is trying to teach you even if you decide ultimately that they're lessons you don't want to learn.
Housekeeping
Got a question you want answered? Something you'd like to see discussed about writing/books/publishing? An idea for a future newsletter? Drop it in the comments or as a reply to the email!
Client News
I'm belated to this in the newsletter, but TWO of my clients were nominated for Hugo Awards!
Mur Lafferty and the team at EscapePod were nominated for Best Fancast
Emma Newman was nominated for Best Series for the PLANETFALL books
Please go and check out these incredible projects!
This Week In Hockey
Sports: still cancelled
The absence of sports has left a void even Alison Roman's cooking can't fill by Cathal Kelly (The Globe & Mail)
I have rearranged the kitchen so that it is more like Alison Roman's. I've ordered a special cutting board because Alison Roman uses one. The other day I had a weird conversation, in which I tried to explain to a cookery person how Alison Roman uses what I would describe as a "food trowel," how much I would like to own said trowel and so what exactly is this trowel thing called?

How Foley's - New York's baseball bar - is surviving in a world with no baseball or bars by Rustin Dodd (The Athletic)
In the days after closing the bar and dining room, Clancy opted against staying open for takeout or delivery. He didn't wish to risk the health of his employees and Foley's midtown location means there's a smaller base of takeout customers in the neighborhood. To this point, Clancy has continued to pay a staff of 15 employees and he does not wish to stop. But he's not sure he'll be able to see May with his staff intact unless he receives stimulus money from the CARES Act.
Links!
State of Crime Fiction 2020: Part 1 of a roundtable discussion with the nominees of the Mystery Writer's of America Edgar Award (CrimeReads)
Naomi Kritzer: In times of crisis, I find it deeply soothing to read a book where the puzzles actually have solutions and the questions actually have answers. I'm sure I'm not the only one.

On Chicken Tenders by Helen Rosner (Guernica)
It takes more than one generation to develop the intricate root system of nostalgia that anchors the ballpark pastoral of hot dogs or nachos, the picket-fence vignette of fried bologna sandwiches, or the dusty-road Americana of a burger and an ice-cold Coke. Chicken tenders have no history, they have no metatext, they have no terroir.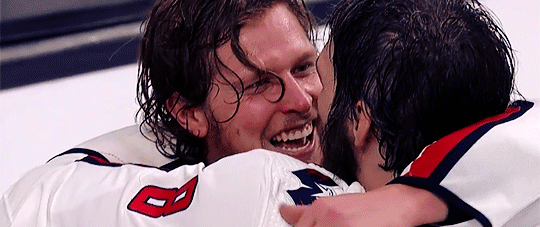 This has been A Faster No, a weekly dispatch on publishing, writing, books, and beyond. This is a free post, but if you'd like to support the newsletter and get exclusive content, paid subscriptions are available for $5/month or $50/year. Feel free to forward.